Breathtaking views, scenic overlooks, and fiery autumnal hues – these are just a few of the things waiting for you on scenic drives in the Adirondacks.  We know one of the many great reasons to get away and out of the city is to rest, relax, and not "do" anything – and you don't have to do much to enjoy the spectacular fall scenery in Upstate New York!  In fact, just the drive here from New York City is something special, with plenty of great views and scenery to take in along the way.
Once you're here, you can continue the fall exploration outside with hikes, bike rides, and even more scenic drives, or you can relax to your heart's content in the comfortable accommodations found at Friends Lake Inn. Our Upstate New York Hotel is the only of its kind offering exquisite accommodations, access to private nature trails for an immersive experience in the outdoors, and farm-to-table dining in our high-end restaurant.
Our boutique hotel truly does offer everything you crave about an Adirondacks getaway.  Join us for a stunning fall season this year, and book your room at our Upstate New York Hotel today!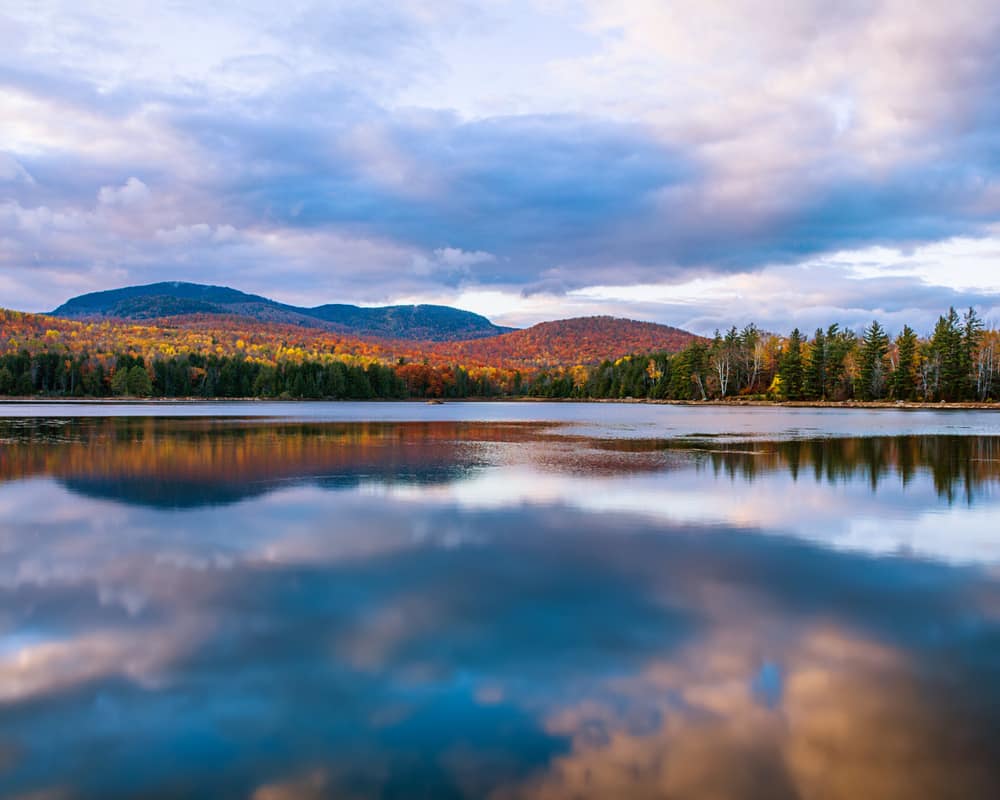 8 Amazing Scenic Drives in the Adirondacks
There are quite a few miles of stunning scenic drives to take in Upstate New York, many of which crisscross the Adirondacks. What you can expect to find on just about any of these amazing scenic drives in the Adirondacks are breathtaking lakeside vistas, deep, colorful forest roads, winding mountain highways, roaring whitewater rapids, and cascading waterfalls. It all works together to paint a truly mesmerizing picture – and is something we don't think you'll want to miss this fall.
There are many scenic drives in the Adirondacks to choose from, many of which showcase the best of the best when it comes to showcasing this region's natural beauty. With so many miles of highways here to explore, there's certainly no shortage of scenic drives – and you can traverse the area without setting wheels on the same road twice if you plan carefully.  There are several great scenic drives in the Adirondacks, just a short distance from our hotel.  Here are 10 of the best of them: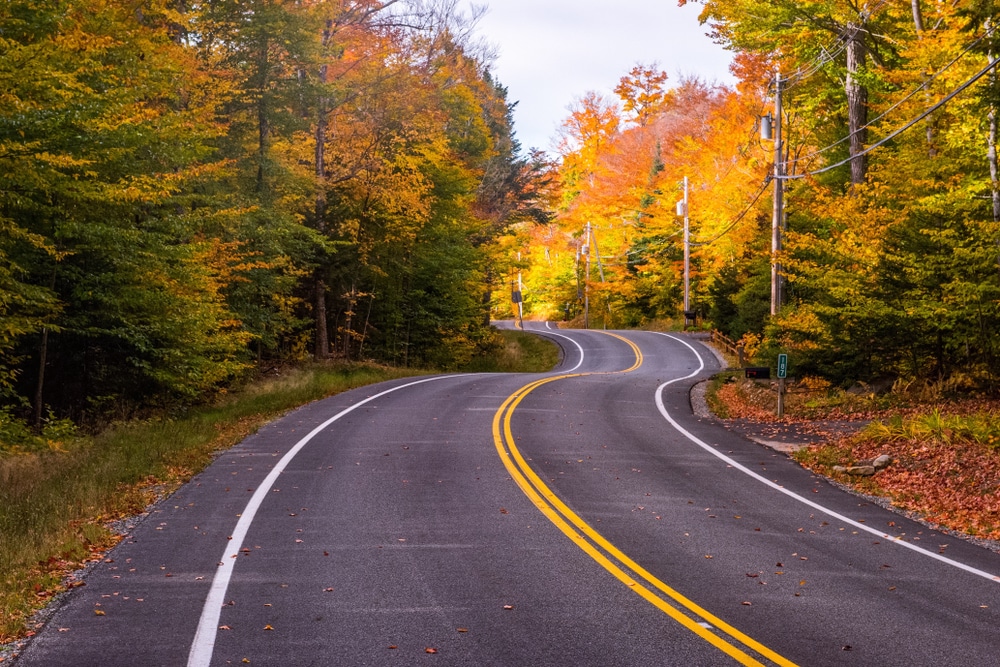 The Best Getaway in the Adirondacks
With endless opportunities to curate your adventures, you'll find that Friends Lake Inn is the perfect autumn destination for those seeking adventure, peacefulness, and a little cosmic magic. You'll find a wonderful range of guest rooms, from our expansive Lake Rooms to our cozy Bird Rooms. We have no doubt you'll find exactly the room that speaks to you for your Upstate New York getaway this fall.
In the morning, we'll treat you to a delicious breakfast, always included in the cost of your stay, in our sunny Birch Bistro.  Enjoy the day curled up in front of a fireplace, reading a favorite book, watching Netflix, or otherwise relaxing.  If you're up for it, take a walk outside on the private trails adjacent to our property.
Whatever you want to do while you're here, we'd love to help you plan.  Just make sure you include our exquisite Adirondacks restaurant in your dining plans – you won't find another meal quite as good in the area!
Fall weekends are a popular time to get away to enjoy scenic drives in the Adirondacks and more.  Accordingly, weekend availability is limited. You'll want to act fast to secure those coveted spots, but also, don't forget about our great midweek rates, too!  There's nothing like the Adirondacks in the fall. Book your room at our Upstate New York hotel today!