We know not everyone comes to the Adirondacks for big adventures – some just come here for deep relaxation. You can find both here, though, often on the same trip! White water rafting in the Adirondacks is a popular activity, and we love to partner with our friends at Adirondack Adventure Center for this and other fun activities. The Adirondack Adventure Center offers more than white water rafting, including lazy river tubing for relaxing, scenic adventure on the water, and a treetop & zipline adventure in the forest.
Our Upstate New York hotel is only a short 30-minute drive from Adirondack Adventure Center, putting you close to the heart of the action, all the while enjoying the quiet, tranquil environment of our boutique hotel. You can't beat waking up here on summer mornings, with the quiet calm of the lake across the street and the cool breeze blowing through the trees outside your window, followed by the golden warmth of the summer sun.
Friends Lake Inn is your best choice for luxury lodging in Upstate NY. The Inn is designed with your comfort in mind, with high-end amenities and appointments in every room. Our spacious guest suites offer the perfect escape from busy city life. Isn't it time you experienced life in the Adirondacks? Book your room at Friends Lake Inn today!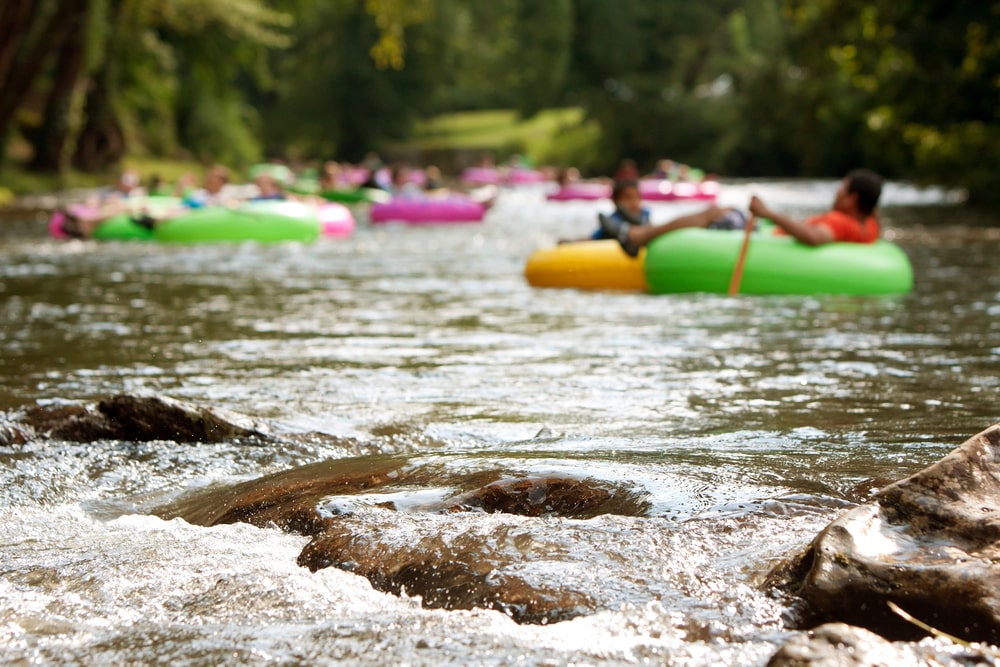 A Thrilling Day with Adirondack Adventure Center
As enticing as Friends Lake Inn & grounds are, an adventure with Adirondack Adventure Center really shouldn't be missed! After all, getting outside and experiencing nature is one of the top reasons to get away to the Adirondacks in the first place.
Guided whitewater rafting trips with Adirondack Adventure Center take place on the Sacandaga River, which has 3.5 miles of dam-released Class II and III whitewater. It's just the right mix of intense and relaxing and is suitable for everyone 5 and up.  You can expect the whitewater rafting trip to take 2 hours.
If you want to get on the water but you aren't sure whitewater rafting is for you. Adirondack Adventure Center also provides a laid-back tubing adventure in the Adirondacks. Depending on local conditions, they'll take you to a destination that offers calm, clear waters, with depths anywhere from 2 – 4 feet.
Once you're back on land, we recommend you try out the treetop adventure course and aerial zip lines at Adirondack Adventure Center, too. It's a beautiful way to experience the tree canopy of the Adirondacks up close and personal. They also have a 63 feet freefall experience for the truly adventurous among us.
Before you set out for your day at the Adirondack Adventure Center, be sure to join us in the dining room at Friends Lake Inn for a hearty and delicious breakfast spread. We love to cook, and the food is one of the many perks you'll enjoy while staying at our Upstate New York hotel. We also like to make sure our guests are full and ready for all the adventures that await in the Adirondacks.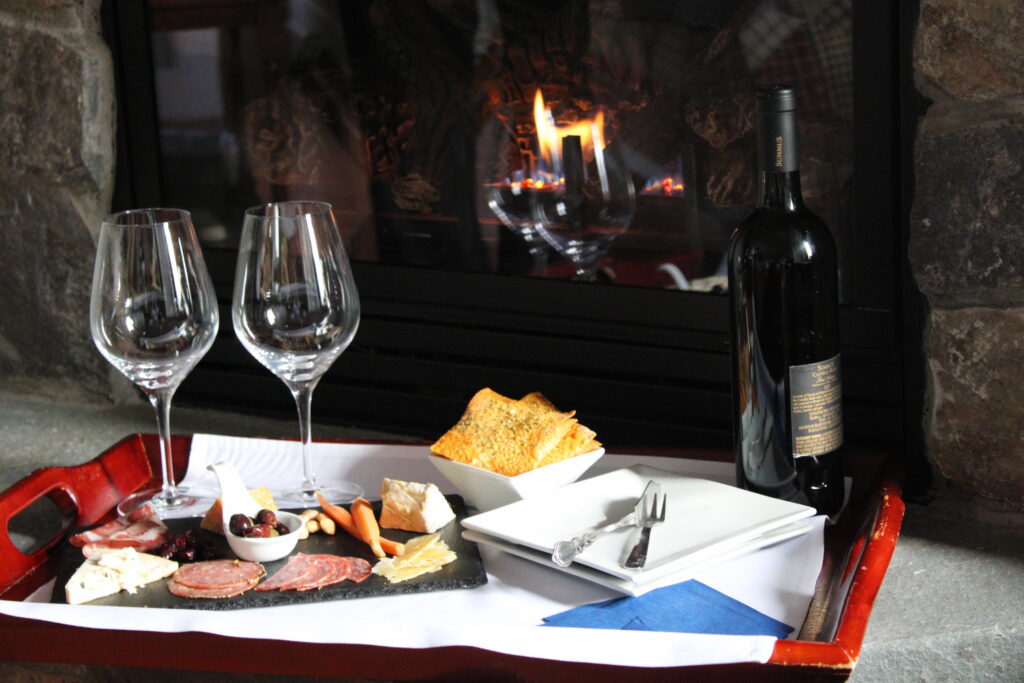 Upscale Accommodations in the Adirondacks
Of course, the biggest draw to this area is the chance to relax, away from the stress of city life. We cater to every kind of guest, including those who want our help designing an adventure-filled itinerary and those who want to sit back and relax in a quiet environment.
Start your day off on the right foot with our breakfast, relax and admire the scenic beauty of the trails around Friends Lake Inn, head out on Friends Lake itself for a gentle paddle, grab drinks and lunch at the Birch Bistro, dinner at our upscale farm-to-table restaurant, ending the day with a bit of old-fashioned roasting of S'mores around our fire.
It's all here and waiting for you at Friends Lake Inn.  Book a room at our Upstate New York Hotel today!