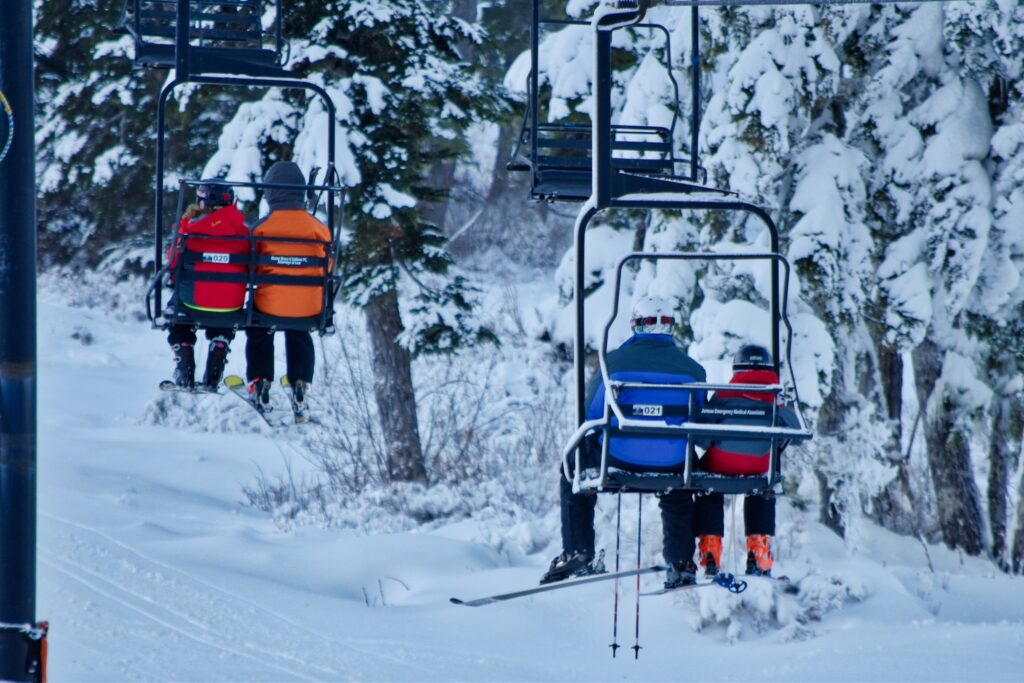 Gore Mountain Ski Resort, located in North Creek, is just a 20-minute drive from our upscale Adirondacks hotel. This first-rate ski center is the finest destination for all your outdoor winter needs! For 87 years this sprawling resort has been a popular location, largely thanks to the accessible and family-friendly atmosphere found here. Skiing, snowboarding, and cross-country skiing can be done on 4 peaks of alpine terrain. You won't be disappointed with a visit to this top-notch winter playground!
Our hotel in the Adirondacks is your perfect escape this winter. Located across the street from the beautiful Friends Lake, our charming and rustic accommodations will be the quiet retreat you've been dreaming of!  We are in close proximity to all of the incredible attractions you want to see and experience, yet we are in a secluded and quiet setting. Let the stress melt away surrounded by the peace and tranquility of nature.  If you want the best place to get away from it all this winter, book your stay at our stunning hotel in the Adirondack Mountains today!
Gore Mountain Ski Resort
If you are looking for a quintessential alpine mountain skiing and snowboarding experience, Gore Mountain Ski Resort has everything you've been dreaming of. This place is not to be missed this winter. With lots of trails to explore with a variety of terrain, a world-class nordic center, and an amazing staff that are ready to assist with any of your needs, this will easily be a highlight of your vacation.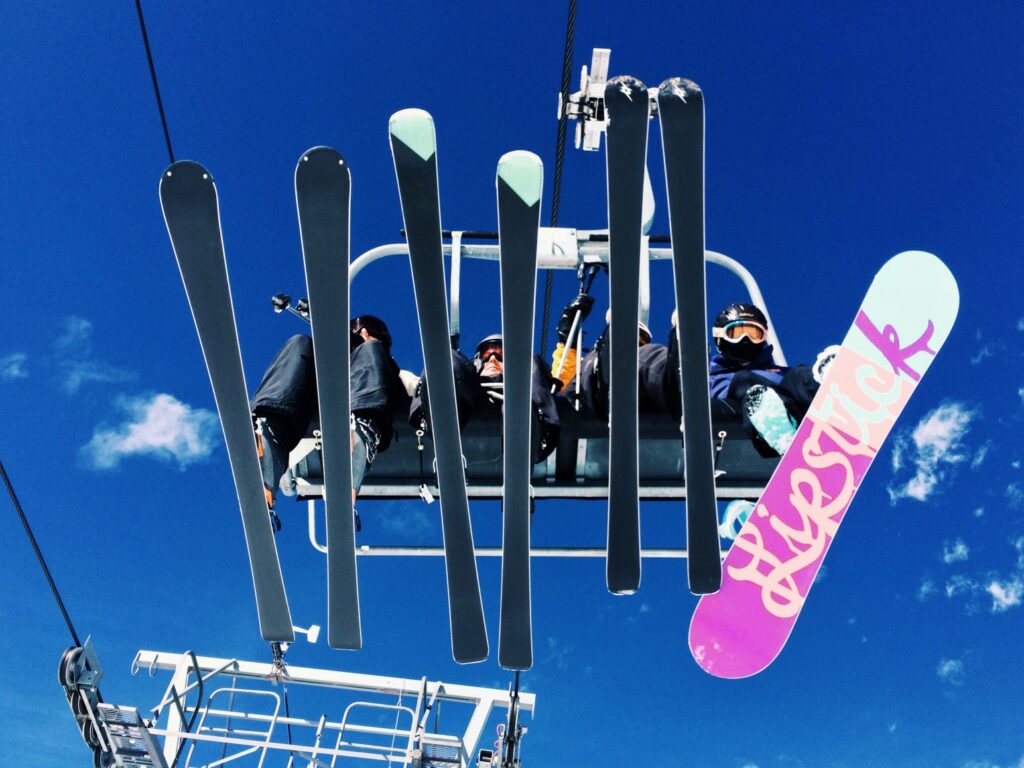 Here are 5 reasons why Gore Mountain Ski Resort is the #1 destination in New York this winter!
Gore Mountain Ski Resort offers 119 varied trails and 14 lifts. The resort is designed to minimize wait times between runs, which really just means you'll have more time to spend skiing or snowboarding. There are 2,537 total vertical feet to explore any way you want. They offer ski and snowboard rentals as well as tuning and repair as needed. The extensive trail system includes 28 glades, 9 freestyle areas. and 11 cross-country loops.
At the base of one of the 4 developed peaks lies the historic North Creek Ski Bowl. Here you can cross-country ski on a network of groomed trail loops, do some twilight skiing under the stars, and connect to the 3 other peaks of Gore Mountain Ski Resort. The Nordic Center is located at the Ski Bowl, where all levels of skiers are welcome. It's one of the few places that will make snow for cross-country skiers and snowshoers.
At Gore Mountain Ski Resort you have 6 options for on-mountain dining to keep you fueled during your busy and active day. The Tannery Restaurant is a convenient dining option with 2 spacious dining rooms. The Base Lodge Food Court offers great grab-n-go options so you can head back out. Ski Bowl Lodge and The Waffle Cabin are both located in the North Creek Ski Bowl. The Open Pit Grille on the sundeck has meals, snacks, and beverages to keep you going. Saddle Lodge is a mid-mountain lodge with 2 levels of seating and an amazing view. So many great options, you won't have to worry about getting hungry while getting the ultimate workout.
The Staff at Gore Mountain Ski Resort are some of the most welcoming and helpful people out there. If you should want to take a lesson they offer a private beginners package that includes a 1-hour lesson with a lower mountain lift ticket and rentals. Lessons in a group setting are offered daily in 90-minute sessions. Qualified instructors will give you confidence while pushing you to do better.
Gore Mountain Ski Resort just happens to be surrounded by several unique mountain towns worth visiting while you're in the area, including towns like Glens Falls, Lake George, and Lake Placid.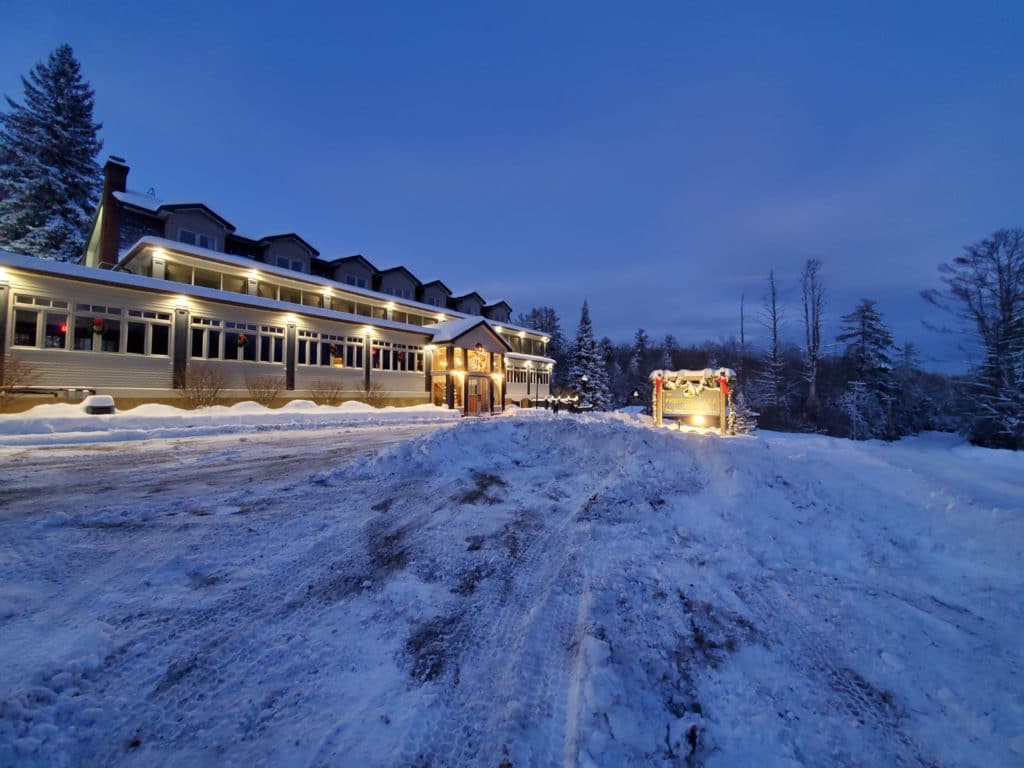 The Best Hotel in the Adirondacks
After a day of playing out in the snow at Gore Mountain Ski Resort, you'll have peace of mind knowing you're coming back to an oasis in the Adirondacks. Our hotel, located across the street from a tranquil lake and surrounded by our own private forest trails, is the perfect escape this winter. Our upscale rooms are well-appointed and reflect the rustic beauty of the surrounding forest landscape.
Relax and unwind in your sumptuous guest room. Our guest rooms are outfitted with plush linens and offer the best place to rejuvenate and to enjoy a rewarding night of sleep. Look out your window at the surrounding forest and feel at peace. If you want the best place to get away to this winter, book your stay at our boutique hotel in the Adirondacks today!