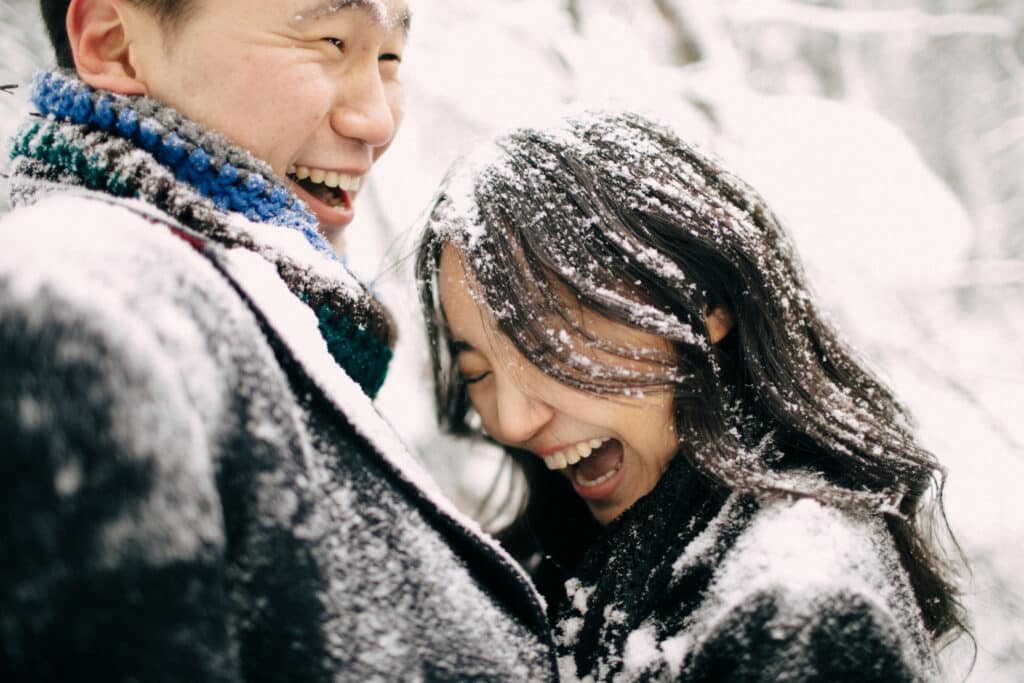 One of the most romantic Adirondacks Getaways you'll find is our Chestertown, New York hotel. Wintertime brings a certain magic when everything is covered in snow and you have no choice but to cuddle up with your sweetheart. We are located minute from Gore Mountain, just north of Lake George, and offer the winter oasis you've been dreaming of. You can explore the nearby hamlet of Chestertown, try out some outdoor winter activities, and indulge in a romantic special or package we offer. Impress your favorite person with one of the best Adirondacks getaways this winter!
Our hotel in the Adirondacks is the perfect setting to turn up the romance! You'll have the choice of many rooms all of which are private, spacious, and cozy for you and your loved one. Our sumptuous accommodations are located across the street from Friends Lake, a private area where you can explore the winter landscape away from the crowds. Chestertown, NY is close by to pop in and meander hand in hand through this quaint small town. This is the perfect place to focus on one another. If you are ready for one of the best romantic escapes to the Adirondacks this winter, book your stay today!
One of the Best Romantic Adirondacks Getaways
Being in the Adirondacks brings about a feeling of closeness and romance, especially when there is snow on the ground and the world is a wonderland. It would be difficult for a couple to not have a romantic time while here! Our Adirondacks hotel is set up for romance to bloom. From the nearby having a private lake and private forest trails to explore and our onsite restaurant, to our location near incredible outdoor recreation opportunities, you and your partner are sure to find that reconnection you've been searching for.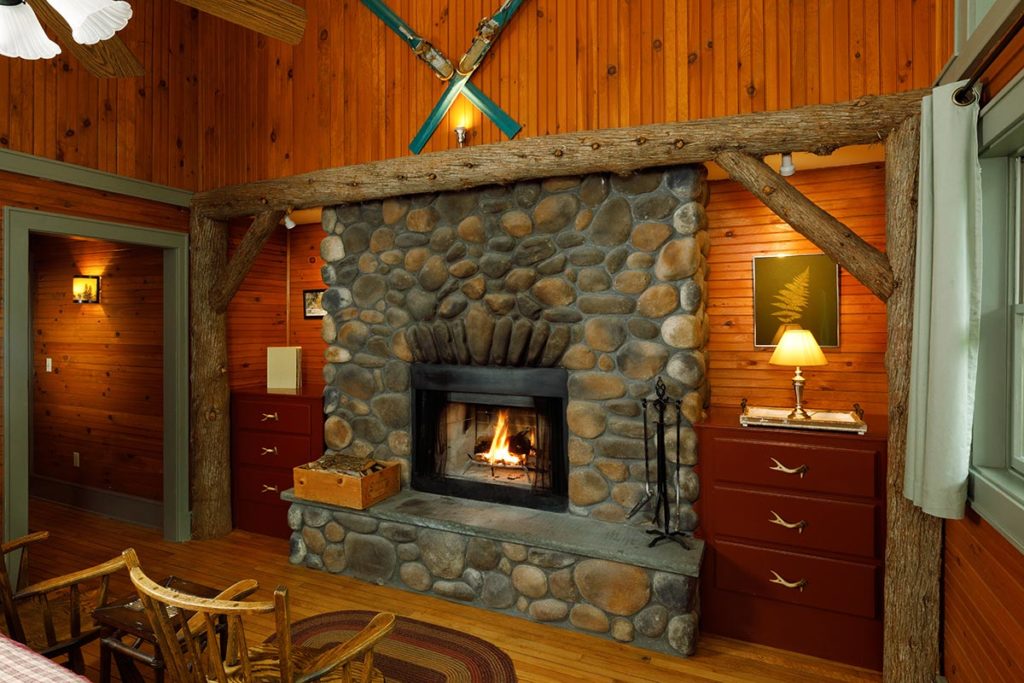 Here are 5 amazing reasons why our hotel is one of the best Adirondacks getaways to find romance.
Friends Lake Inn is located in the small and quaint town of Chestertown, NY. Here you and your loved one can explore Loon Lake, go have a romantic meal at The Bullhouse, or get some food to go from the Crossroads, a convenient store but much more, and find a spot to enjoy a winter picnic. Find a treasured keepsake at Rustic Charm, a place where local artists and crafters sell their goods. This storybook hamlet makes our Upstate New York hotel one of the ultimate Adirondacks getaways for sure!
Our onsite dining makes it easy and convenient for you and your sweetheart to enjoy yourselves without having to decide where to eat or how to get there. In our main dining room, you'll savor a candlelit meal in this upscale and elegant setting. The architectural details of this historic room, such as the fireplace from the 1800s, add to the romantic ambiance. Our wine list is varied so you and your loved one are sure to find something you'll like. If you and your partner prefer a more casual experience the Birch Bistro offers beverages with small plates to enjoy.
 Friends Lake Inn is located across from Friends Lake, an area that is only privately accessed and so has a secluded feeling. Explore the lakeshore and soak in the peaceful feelings. You and your sweetie don't even have to leave the property to wander our private trails, which is yet another reason why our boutique hotel is one of the best romantic Adirondacks Getaways in the area.
There are a plethora of romantic wintertime activities to take advantage of in the area. At Circle B Ranch you can snuggle up to your sweetie on a private sleigh ride through the snow-covered forest. There are endless opportunities for snowshoeing, hiking, and skiing at Dynamite Recreation Area. Get reconnected to your partner while having a wintertime adventure in the exhilarating outdoors!
At our Adirondacks hotel, we offer specials and packages that will raise the romance level with you and your loved one. From massages to special seasonal packages, to romantic dining specials. You can relax while we take care of the details. These packages are sure to make a stay here one of the best Adirondacks Getaways you'll ever experience.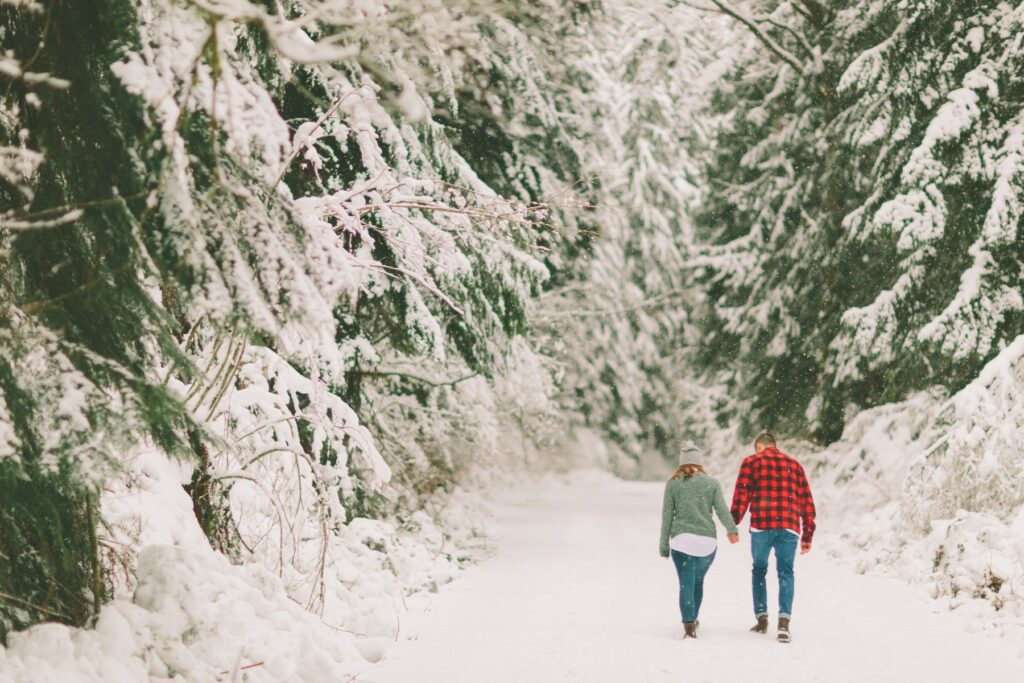 One of the Best Adirondacks Getaways this Winter
Escape to our hideaway in the Adirondacks this winter season! In your cozy, comfortable, and private guest room you and your partner will have the perfect intimate spot to reconnect to one another. All our accommodations are unique and highlight the rustic beauty of the surrounding area. Get an amazing night's sleep on your bed fitted with plush linens, drink in the incredible view out of your window.
At Friends Lake in we have your ultimate comfort in mind. We want nothing but the best for you and your sweetheart. If you are ready for one of the best Adirondacks getaways this winter, book your stay today!