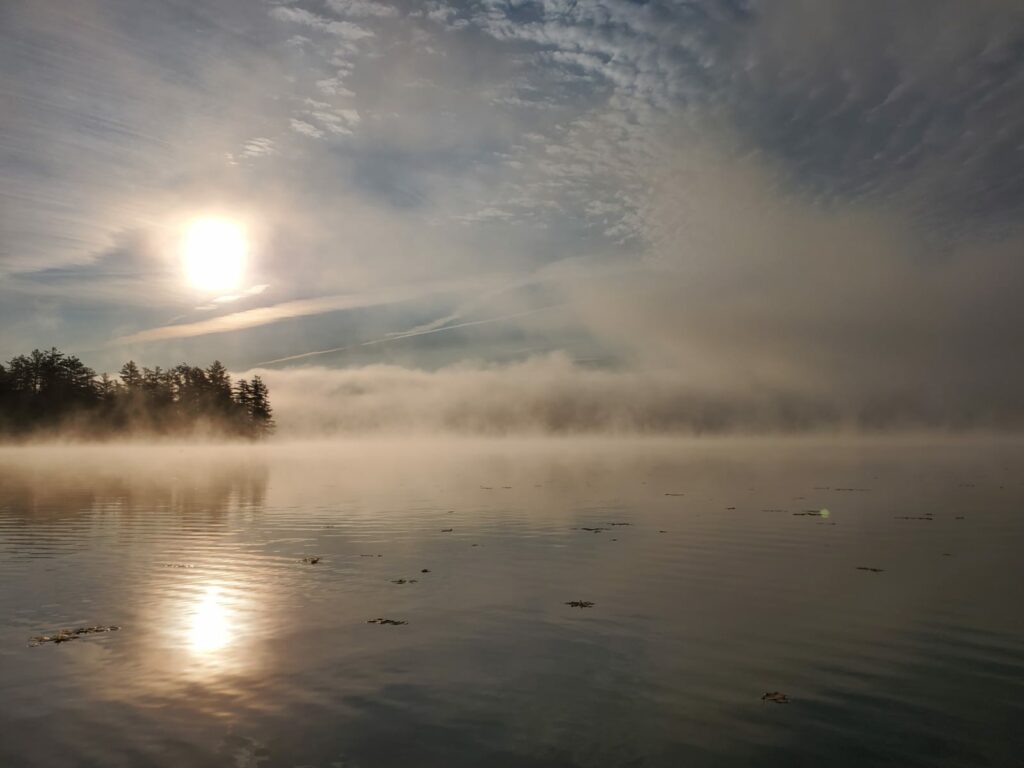 When you think of the best hotels in the Adirondacks, the first things that probably spring to mind are what the hotel offers for accommodations and its location. Our hotel in the Adirondacks just happens to effortlessly blend these together with upscale accommodations and a superb location. We're located across the street from beautiful Friends Lake, surrounded by picturesque and private forest trails, and just minutes from some of the top attractions in the Adirondacks like Gore Mountain.
Whether you are on a romantic getaway or coming to enjoy some of the spectacular recreation offered in this area, our Adirondacks hotel has everything you need! We have your ultimate comfort in mind and want your stay to be as pleasant and relaxing as possible. This is your Adirondacks oasis to escape to. This winter, join us at one of the best hotels in the Adirondacks.  Book your stay at Friends Lake Inn today!
One of the Best Hotels in the Adirondacks
If you are needing a place to relax, unwind, get a change of pace and scenery this winter, you couldn't make a better choice than our boutique hotel in the Adirondacks. We are set up for your total relaxation and offer a quiet retreat surrounded by nature. What could possibly be better?! We want your stay to be a memorable one, and know our picturesque location and amenities will have you wanting to come back time and time again.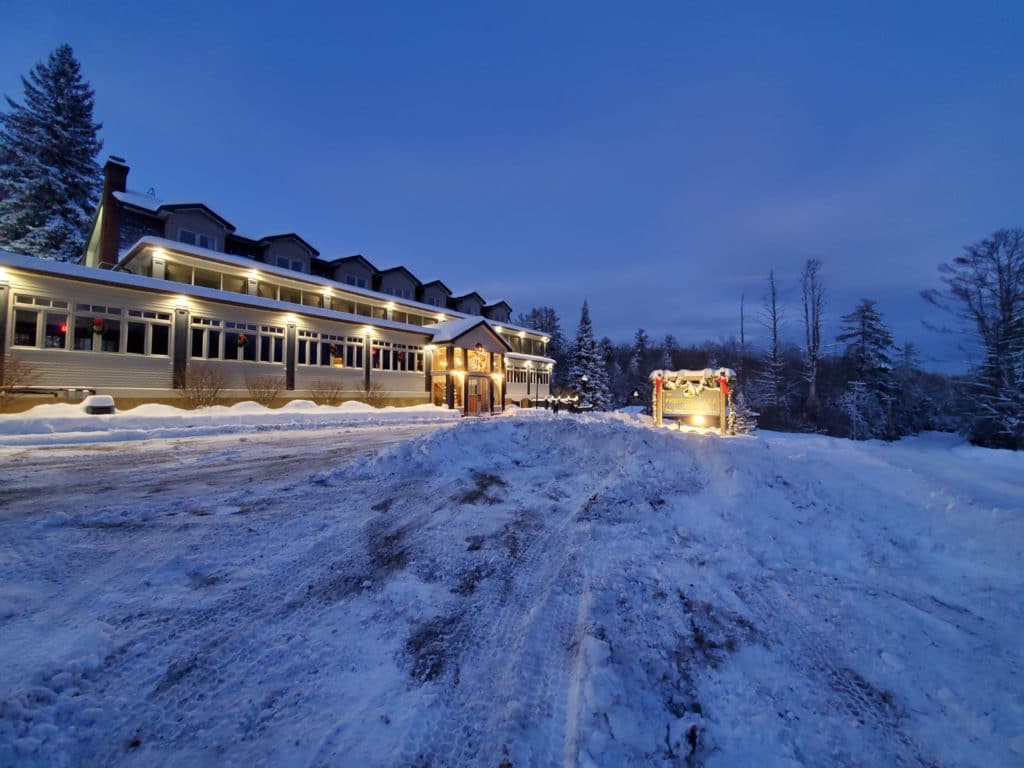 Here are the 5 reasons we're one of the best hotels in the Adirondacks.
The upscale accommodations we provide are a dream come true, especially if you are looking for a romantic escape surrounded by nature. We offer three different categories of guest rooms; our Bird Rooms, our Tree Rooms, and our Lake Rooms. The Bird Rooms are simple and elegant and are a great place to get a restful night's sleep. The sophisticated and woodsy Tree rooms make you feel as if you are at a private cabin retreat. Our most spacious and popular rooms are the Lake rooms, where you can enjoy sitting next to a romantic fireplace or soaking your tired muscles in a jacuzzi tub.
Our onsite dining is a big reason why we are one of the best hotels in the Adirondacks. Why drive if you don't have to? Just sit back and relax. In the Main Dining Room, you'll enjoy an upscale yet casual experience that offers delectable farm-to-fork dining. Historical architecture and candlelit tables add to the romantic ambiance of the room. If you are looking for something more casual, the Birch Bistro offers small plates and beverages. Speaking of beverages, we have a varied wine list with a variety of specialty wines to savor. Every guest also gets a made-to-order breakfast in the Breeze dining room.
Our hotel is located across the street from Friends Lake, with private access to the lake and surrounding nature trails throughout the forest. Getting the chance to enjoy a lake practically to yourself is why we're one of the best hotels in the Adirondacks. Take a quiet stroll by yourself or have a loved one join you to share in the nature experience. You'll feel rejuvenated after a morning or afternoon spent outside.
One of the reasons why Friends Lake Inn is one of the best hotels in the Adirondacks is our proximity to Chestertown, NY. This little hamlet within the town of Chester is quaint and full of outdoor adventure any time of the year. Here you can find lots of hiking and horseback riding, or spend time on Friends lake and Loon lake. In the winter you can go on a snowmobile tour or head over to Dynamite Hill Recreation Area for some fun in the snow.
We are a great place to host a wedding or a special event. Our property is perfectly set up for romantic ceremonies, and our gardens and rustic setting are great for pictures. Our inside spaces like dining rooms can accommodate either large or small gatherings as well.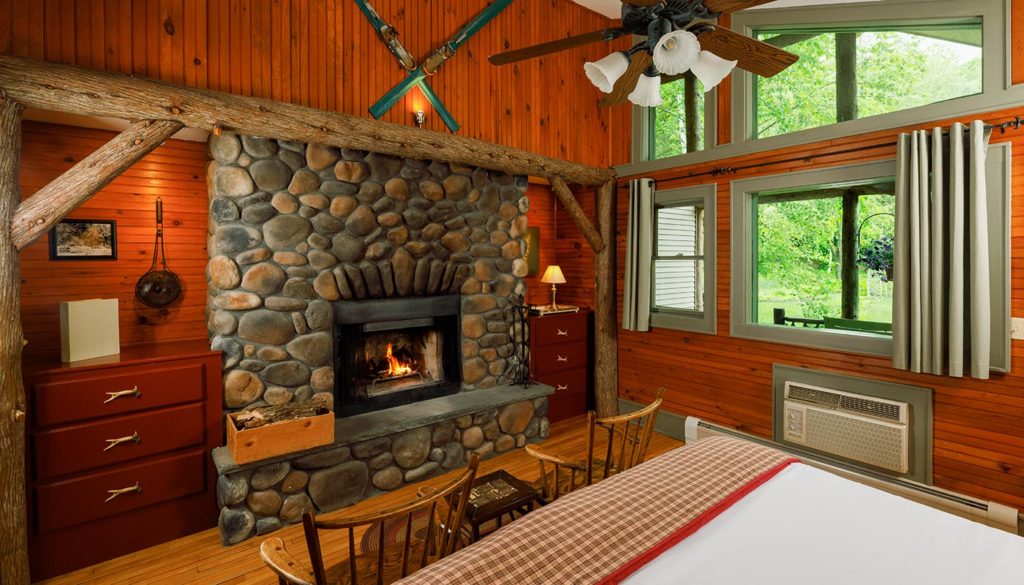 The Ultimate Adirondack Accommodations
Let our hotel in the Adirondacks be the escape you have been wanting. We are an upscale boutique hotel that offers an incomparable experience surrounded by nature. Our all-encompassing accommodations make it so you don't have to worry about anything other than relaxing. From a private nature walk and on-site dining to guest rooms that you could unwind in all day, we'll take care of you every step of the way. If you want the quintessential Adirondacks experience full of nature, great food and wine, and guest rooms that feel like a cozy and private cabin in the woods, book your stay with us today!