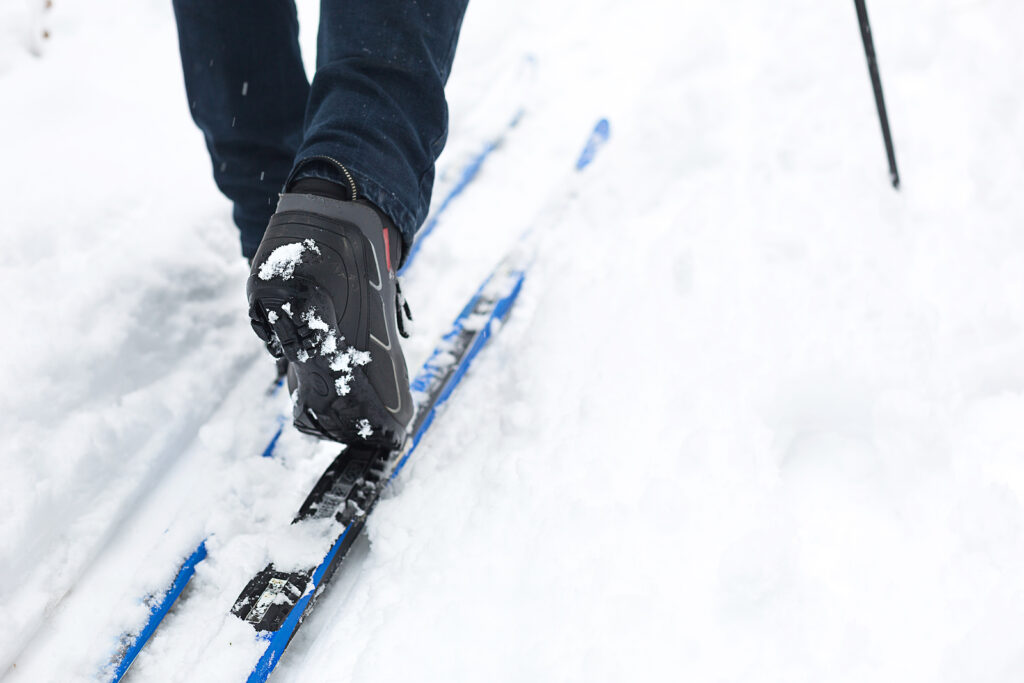 In the winter Gore Mountain becomes an alpine wonderland full of opportunities for outdoor adventure! The Adirondacks get covered in a blanket of snow and this attracts skiers, snowboarders, and snowshoes from all over the world. The extensive trail system over the span of four peaks creates an impressive area to play in. One of the more unique features of Gore Mountain is the Nordic Center facility which is at the foot of Little Gore Mountain, one of the four peaks. Here new as well as experienced skiers are welcome to cross-country ski and explore this area.
Let our hotel in the Adirondacks be the winter getaway you've been dreaming of! Situated just outside of the small hamlet of Chestertown, New York, Friends Lake Inn combines delectable food at onsite dining options, direct access to hiking, biking, and snowshoe trails, and upscale accommodations.
There are many places to stay in and around Adirondack Park, but only Friends Lake Inn has a great mix of all these amenities and more! Some people come out for a special occasion, while others come to simply soak in the year-round beauty of the area. No matter the reason we are glad you are here at our Adirondack hotel! If you want the best place to unwind and get away this season, book your stay at Friends Lake Inn today!
Gore Mountain Nordic Center
Want a great workout that is outdoors and totally invigorating? At Gore Mountain Nordic Center you'll get just that! Also known as the North Creek Ski Bowl and Gore's original basecamp, this one-of-a-kind facility provides well-designed and groomed trails, snowmaking, and lights for evening skiing.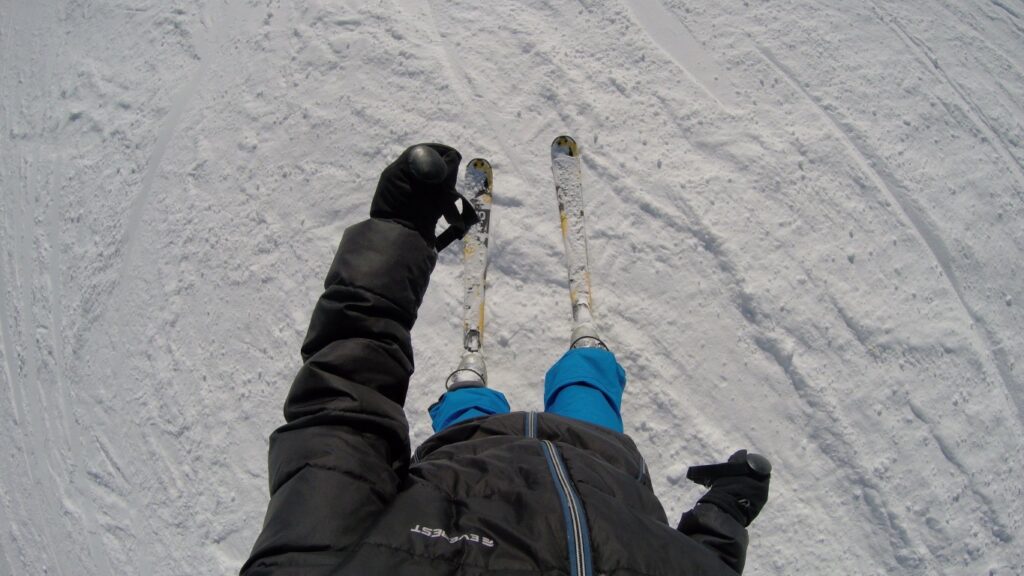 A trip to Gore Mountain isn't complete without some time spent at the impressive Nordic center. This is yet another fabulous way to enjoy the Adirondacks in the winter for family friendly, safe, and healthy outdoor fun. Here are 5 reasons to check out Gore Mountain Nordic center on your next trip!
The groomed trail system at the Nordic Center of Gore Mountain is a mix of varying inclines, combining challenging hill climbs and natural wooded routes. There are different loops to take so you can always see something new on the scenic property. Try out a steep hill for more of a workout or choose the rolling gentle slopes for a more relaxed time. The trail network here is sure to not disappoint!
Gore Mountain Nordic Center welcomes skiers of all levels from beginner to experienced. If you are new and need to learn the nordic center can help you out by providing lessons on select days of the week. Even if you do have a bit of experience it's good to get a few pointers with a lesson.
At night the Gore Mountain Nordic Center transforms into an illuminated winter wonderland for twilight skiing. This magical experience is not to be missed as this is a great way to extend your ski day. It is also a more quiet and calm part of your day at Gore Mountain and is sure to make for a great memory!
No equipment? No worries! At Gore Mountain Nordic Center they offer rentals of both cross country skis and snowshoes at the Ski Bowl Lodge so you are always prepared.
If you need a break, head on over to the Ski Bowl Lodge. This popular hang out spot is a short distance from the trails and is a great place to rest, warm-up, and get a hearty snack, lunch, or dinner.
More Great Cross-country Skiing Around Friends Lake Inn
If you saw and experienced all there is at Gore Mountain and you still want more cross-country skiing, there are plenty of places around Friends Lake Inn to check out. Here are some more places you may enjoy.
Here at Friends Lake Inn, we have miles of private, varied wooded trails to explore on skis or snowshoes. It's truly a nature lover's paradise here!
Dynamite Hill Recreation Area offers year-round enjoyment with a multitude of activities. In winter cross-country skiing well as tubing, and snowshoeing are available.
Pineridge Cross country Ski Area features acres of wooded wilderness for a winter adventure set in the foothills of the Taconic and Berkshire Mountains.
The Lapland Lake Cross Country Ski Center boasts a trail system designed by former U.S. Olympic Skier, Olavi Hirvonen.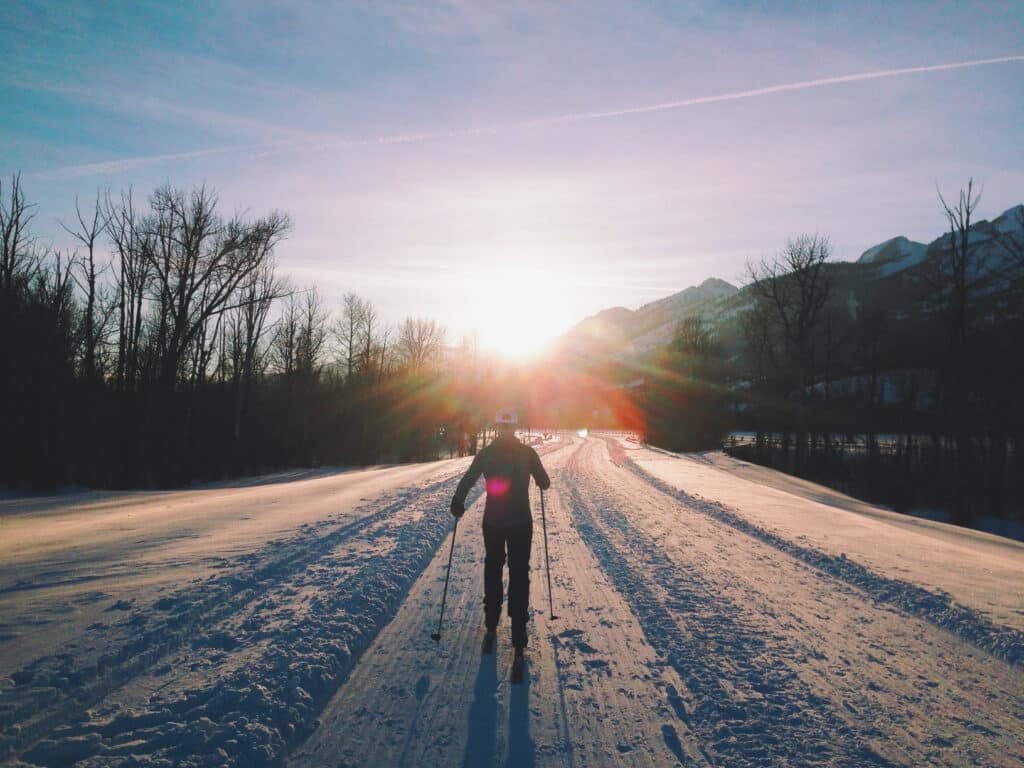 The Best Lodging in the Adirondacks
Come out to Friends Lake Inn for the perfect escape to the Adirondacks this season! Our boutique hotel is a great place for that special occasion you've been planning or simply for soaking in the beauty and solitude our accommodations provide. Choose from one of many room choices, and get ready for a relaxing adventure you won't soon forget.
Each room is unique in decor and amenities but all are set up with your ultimate comfort in mind. Perhaps you'd like to warm up next to a stone fireplace in your room, see views of the nearby forest out your window or soak in a jacuzzi tub and unwind. You have your pick at Friends Lake Inn! If you are ready for the perfect vacation with upscale lodging, book your stay with us today!