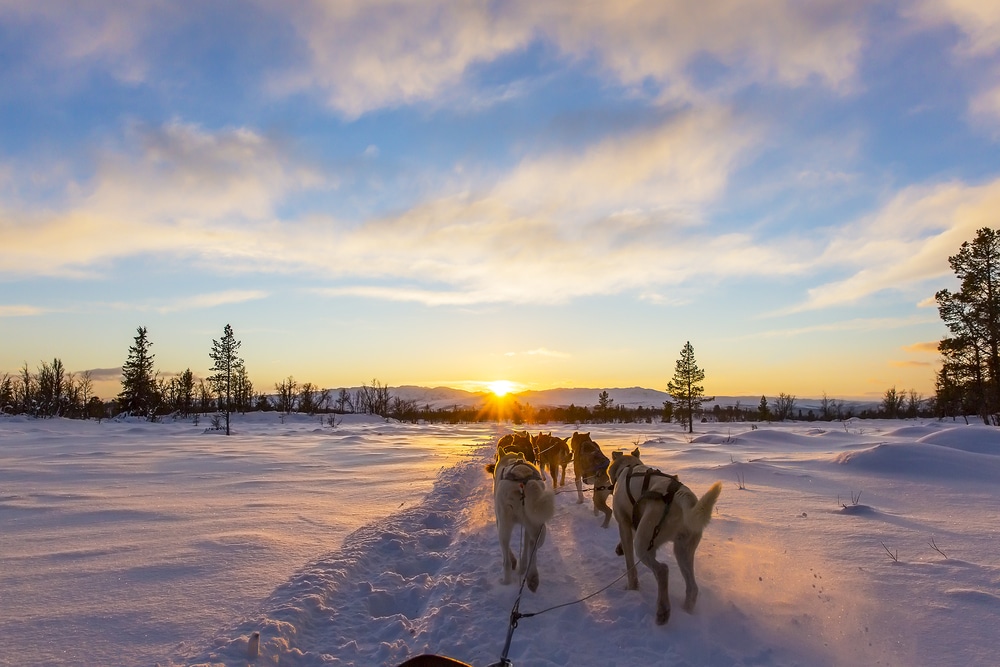 One of the most memorable experiences in the Adirondacks is an excursion with Thunder Mountain Dog Sled Tours on Mirror Lake. Starting in December, the four-legged teams get geared up and offer rides across the frozen lake for all ages to enjoy. For those who might want to watch the fun, Mirror Lake is a great place to view from the sidelines to see these impressive teams pull sleds along the snow.
The Adirondacks in Upstate New York are a beautiful place for a wintertime getaway. You'll find plenty of downhill and cross-country skiing destinations, snowmobile trails, and open spaces for old-fashioned snowy activities. As you begin your search for lodging, Friends Lake Inn—a premier Upstate New York Hotel—is one of the best places to stay. Especially for those searching for a romantic space to unwind and relax after outdoor adventures like Thunder Mountain Dog Sled Tours.
Our boutique hotel offers four fantastic room types (a total of 18 options) for an unforgettable winter getaway in the Adirondacks. Each room is unique in decor and theme, but all include luxurious beds with fine linens and pillows, en suite baths offer high-end fixtures and toiletries, and some have a porch or balcony to best take in the fresh mountain air. Head to our room comparison chart for more details. We can't wait to host you; book your stay today!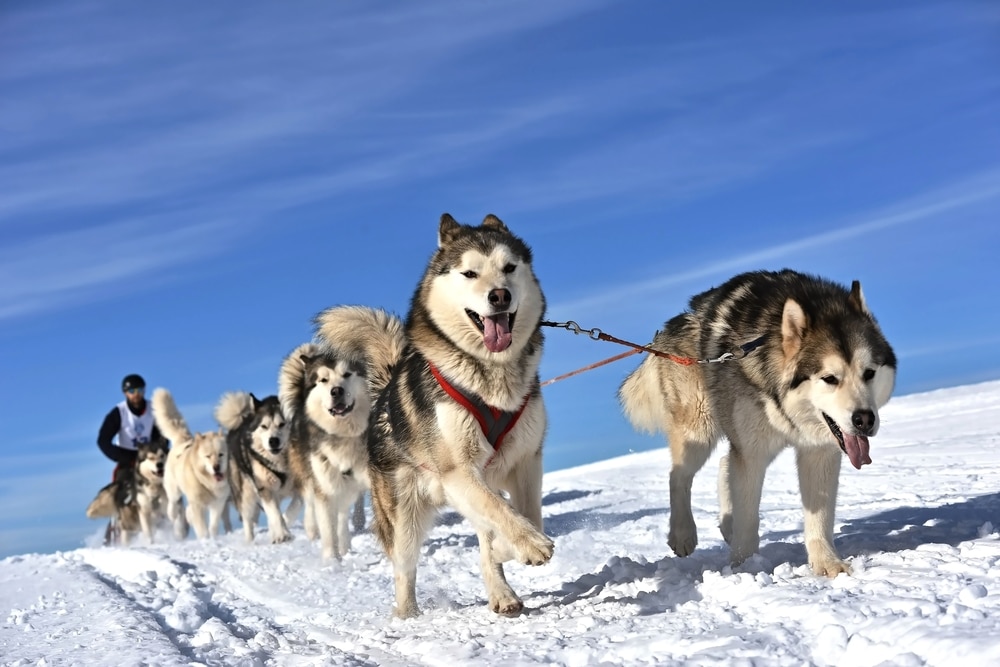 Feel the Rush With Thunder Mountain Dog Sled Tours
While the Lake Placid area is about an hour's drive from our Upstate New York Hotel, it's worth the time in the car exploring this scenic region and checking out exciting adventures with Thunder Mountain Dog Sled Tours or Mike Arnold Dog Sled Rides. These are the two companies that operate on Mirror Lake. The tours begin in late December and run through early spring; of course, this all depends on weather conditions.
You'll want to bundle up for your ride with Thunder Mountain Dog Sled Tours—warm jackets, mittens, boots, and a hat are encouraged. Tours are all offered on a first-come-first-served basis, they do not take reservations. To guarantee you'll get to head out with the dogs, the hours are 10 am to 5 pm, Friday to Monday, with special seven-day-a-week offerings during the holidays. It's only $20 per rider, which is a steal for the memories your make on the ice.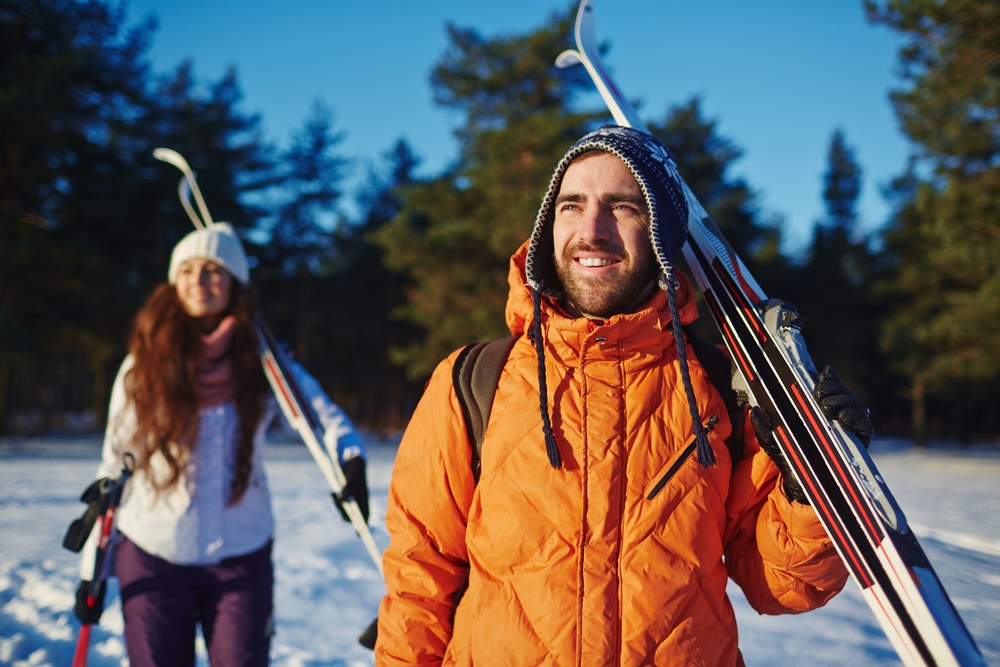 Other Things to do in the Adirondacks this Winter:
Other than heading out on an excursion with Thunder Mountain Dog Sled Tours, there's plenty to do in the Adirondacks during the winter: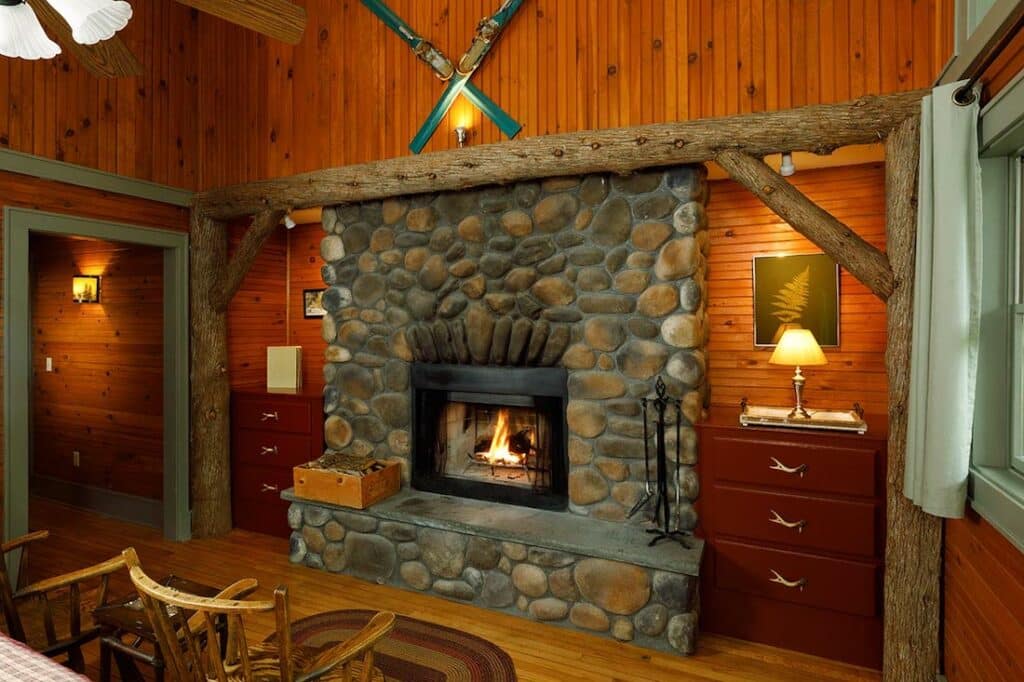 Warm & Cozy Lodging at our Upstate New York Hotel
After an exciting ride with Thunder Mountain Dog Sled Tours or skiing at Gore Mountain, you'll love retreating back to Friends Lake Inn. Relax and unwind in the complete cozy and comfort of your guest room surrounded by our luxurious amenities. We offer 18 beautiful and artfully appointed guest rooms to choose from, each offering the best space to appreciate the winter wonderland outside.
Before the holidays take over, get a relaxing getaway on the calendar, and book your room at our Upstate New York hotel today!