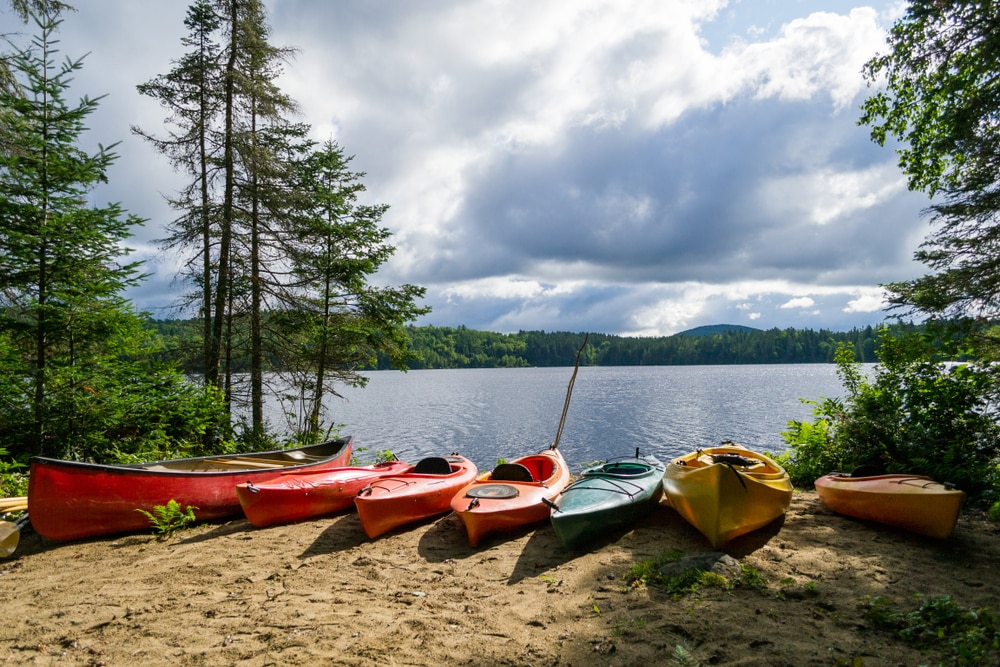 Adirondack Park spans more than 6 million acres and is home to the largest protected natural area in the lower 48 states. The park is made up of 12 distinct regional areas that are each destinations and offer their own adventures. This state park is made up of both public and private land and has been a vacation oasis for generations. Usually known for the winter fun you can have here like skiing and snowboarding, Adirondack park is also a fantastic place to visit in the summer months. The Alpine meadows, fields, and forests burst into bloom and there are many opportunities to enjoy the park.
Let our Adirondack hotel be your tranquil summertime getaway! At Friends Lake Inn we offer 18 upscale guest rooms to choose from that reflect the beauty of the surrounding area. Rooms are each uniquely set up with special amenities so choose the room that will make your vacation memorable and special. You don't have to leave the property for an excellent dinner as we have exquisite onsite dining in our Main Dining room and a more casual option at our Birch Bistro. If you are ready for the best summer getaway near the beautiful Adirondack Park, book your stay with us today!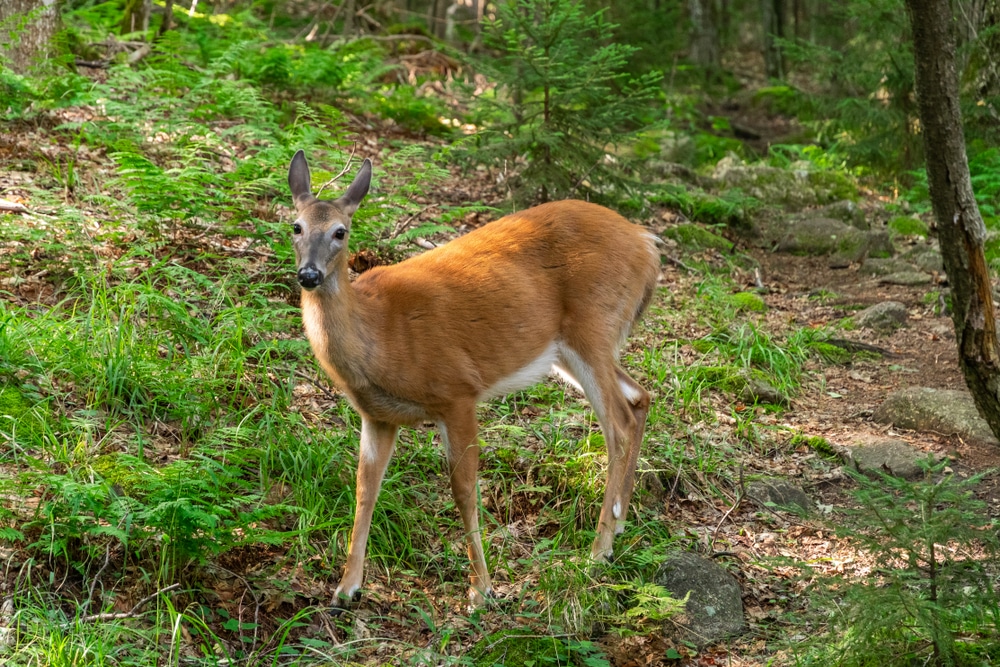 Visit Adirondack Park This Summer
There is no better way to celebrate the fact that summer is here than by heading to the beautiful Adirondack park where there are plenty of opportunities to get out and explore this time of year. This area has a seemingly endless list of things to do and breathtaking places to see. From hiking to seeing stunning views to experiencing that small-town charm all throughout this area here are 10 reasons to visit Adirondack Park this summer!
Adirondack Park is the quintessential place to hike in the summer. In all of the park, there are over 2,000 miles of trails that wind through forested paths usually ending in incredible views of the mountains and lakes that make up this magnificent wilderness.
The old-growth and second-generation forests are home to a plethora of wildlife and birds for you to get the chance to see when you visit Adirondack Park. There are over 50 species of mammals that live in the mountains of the Adirondacks. Animals such as moose, black bears, bobcats, snowshoe hare, river otters, beavers, flying squirrels, and much more life in this boreal habitat.
A great reason to visit Adirondack Park this summer is that you can escape the city life for a bit while you're here. Breathing in the Adirondack's clean air might be just what you need to feel rejuvenated and refreshed. The tranquility of time spent here is unmatched. Many people who leave the area say what they miss the most about Adirondack Park is the peace and quiet they find here.
Biking in Adirondack Park is a unique experience and this area is great for testing your skills or just going on a leisurely bike ride. Biking is a great way to experience the natural beauty of the Adirondacks. There are easy, moderate, and advanced routes to take. You won't see bike paths like these many places. In the Adirondacks, many of the bike trails are old truck routes that zigzag through forests.
Adirondack Park is filled with beautiful lakes and public beaches that are great places to swim and cool off on those hot summer days. Rivers and streams of Adirondack Park are also nice places to take a dip in the summer heat.
Adirondack Park is full of rich history and small towns that hold on to their historical charm. Wandering through quaint towns with unique shops, artisan and local country stores is a great way to spend an afternoon. Small towns near our hotel in the Adirondacks like Chestertown and Glens Falls provide a fun outing on a summer day!
One of the best reasons to visit Adirondack Park in the summer is that during the summer you can safely whitewater raft on the beautiful Hudson River. Spring brings ice and snowmelt which swells the river but during the summer the river mellows out to classes 2 and 3. Here you'll adventure through a forested river surrounded by towering cliffs. This area has been called one of the top 10 whitewater rafting places in the nation.
There are thousands of miles of rivers and about 3,000 lakes and ponds to have a canoe or kayak adventure on in Adirondack Park. the St. Regis Canoe Area is the only designated canoe wilderness in the State. Here there is a network of ponds and lakes to explore and portage.
Adirondack Park in the summer is a haven for fishing with all the lakes and ponds available. Species like Northern Pike, Chain Pickerel, Walleye, and Tiger Muskellunge fill the waters here.
Adirondack Park has one-of-a-kind attractions only found in this historic and natural wonder that are perfect for visiting during the summer. The Natural Stone Bridge and Caves is a great place to take a self-guided tour and learn all about Adirondack geology. At Fort Ticonderoga, you'll learn all about the Revolutionary War and what life was like here at that time in history.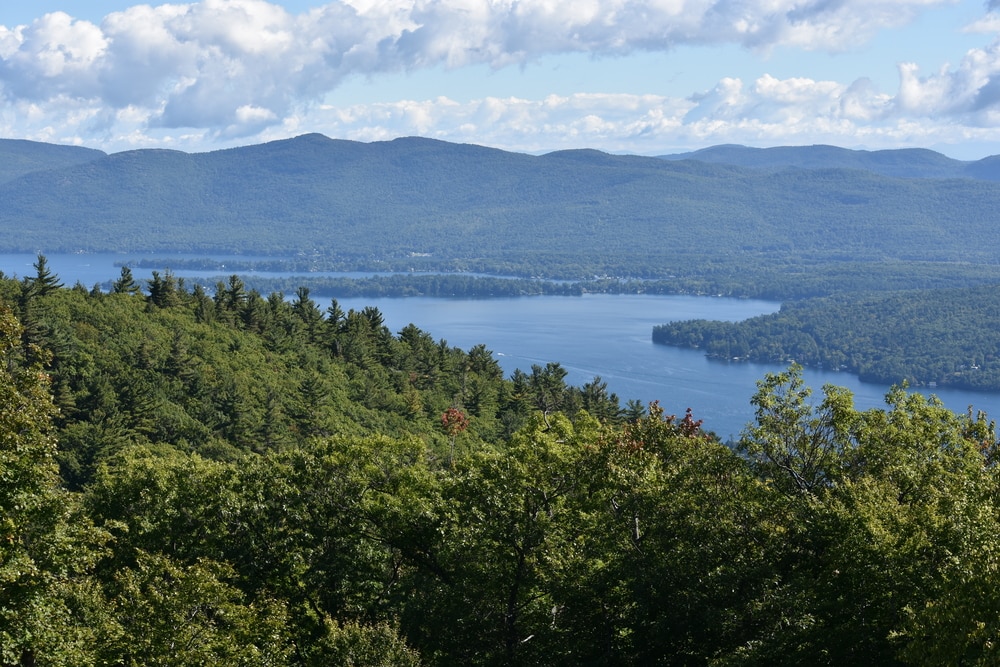 The Best Hotel in The Adirondacks
As you discover all of the reasons to visit Adirondack Park this summer, let our Adirondack hotel be your perfect lodging destination! At our Upstate New York getaway, you will be able to relax and unwind in our elegant accommodations that are set up with your ultimate comfort in mind. Choose from one of our 18 upscale guest rooms each decorated to reflect the beauty and natural surroundings of the Adirondacks.
Rooms are each unique in amenities so as to make your stay here even more memorable. Perhaps you'd like a room with a gas or wood-burning fireplace? Or maybe you want a porch with a private entrance? Look through the list of our many options for rooms and choose the best one that will make your vacation unforgettable. If you are ready for the best escape to the Adirondacks this summer, book your stay with us today!