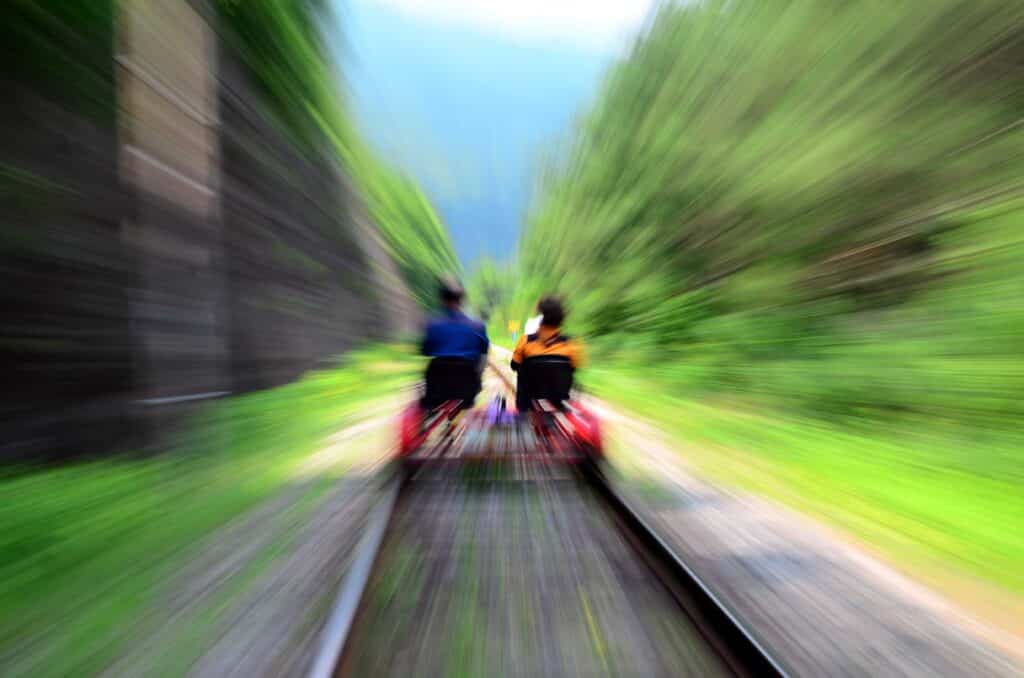 The Adirondacks are an incredible place to getaway for a bit of rest and relaxation, surrounded by stunning natural scenery.   But it's also a great place to get out for some fun adventure, including rail biking with Revolution Rail! Rail riding has become an increasingly popular activity around the country, and it's a great way to see the natural surroundings without expending too much effort.
Whether you're just looking for a place to escape the heat of the city this summer, or are looking for an adventure-filled destination, Friends Lake Inn has what you are looking for. The upscale accommodations at Friends Lake Inn, in addition to an exquisite dinner at our restaurant, drinks in the bistro, and homemade s'mores around our fire pit, are all just part of the experience at our boutique hotel in Upstate New York.
No where else can you find a comprehensive Adirondacks experience.  Book your getaway to the best boutique hotel in upstate New York today!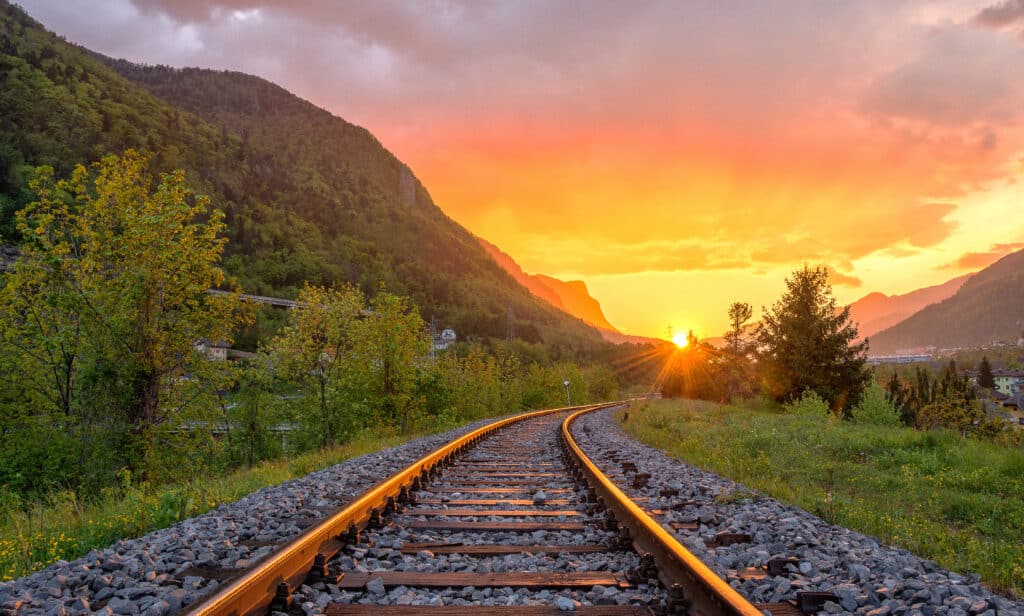 A New Adventure With Revolution Rail
Revolution Rail has two locations in Upstate New York, one of which is just about 20 minutes northwest of our boutique hotel. It's just a few minutes from the popular Gore Mountain too, which itself is an extraordinary destination for adventure this summer. This pedal-powered ride is beautiful, traveling through lush forests and along the banks of the Hudson River. You'll even cross a stunning Trestle bridge, which offers exquisite views of the Hudson River & valley below.
The second location is in Hadley, which is just over 30 minutes south of us.  This trip is also exceptionally beautiful, and includes a 500 foot long and 90-foot high trestle bridge, which offers gorgeous views over both the Hudson and Sacandaga Rivers.
Revolution Rail offers a truly one-of-a-kind excursion and will certainly leave you with lasting memories of your time in the Adirondacks. Once you're at Revolution Rail, you have the choice between two different types of bikes; a tandem bike for two or a quad bike for 4. The terrain is mostly flat, too, which means this is an adventure suitable for a wide range of ages and physical abilities.
The ride along the rails at Revolution Rail, which is a 6-mile journey, actually takes you into some of the most remote countryside of the Adirondacks – and that is why we highly recommend this activity while you're staying with us! Expect the trip to take around 2 hours, round trip.
After the trip, it's the perfect time to enjoy one of the picnic lunches, packed for you by the incredible staff at our exquisite hotel in Upstate New York. This trip is beautiful during these summer months – but it's also something worth keeping in mind as you start planning fall vacations.  Riding through the stunningly colorful foliage of the Adirondacks in fall is simply extraordinary.
More Adventure at Gore Mountain
After your rail adventure at Revolution Rail, we recommend you stop off at Gore Mountain before returning back to Friends Lake Inn for the afternoon. While there, take a scenic Skyride, and enjoy breathtaking views of the Adirondacks. You're welcome to hike around, or even picnic at the top, before heading back down.
Gore Mountain also has some of the best mountain biking trails in the area – though you might need a fresh set of legs and an entire day dedicated to this adventure. There's also plenty of hiking all over the mountain, along with a disc golf course for your enjoyment. While you're there, you might as well pick up a season's pass for a winter's worth of fun, too!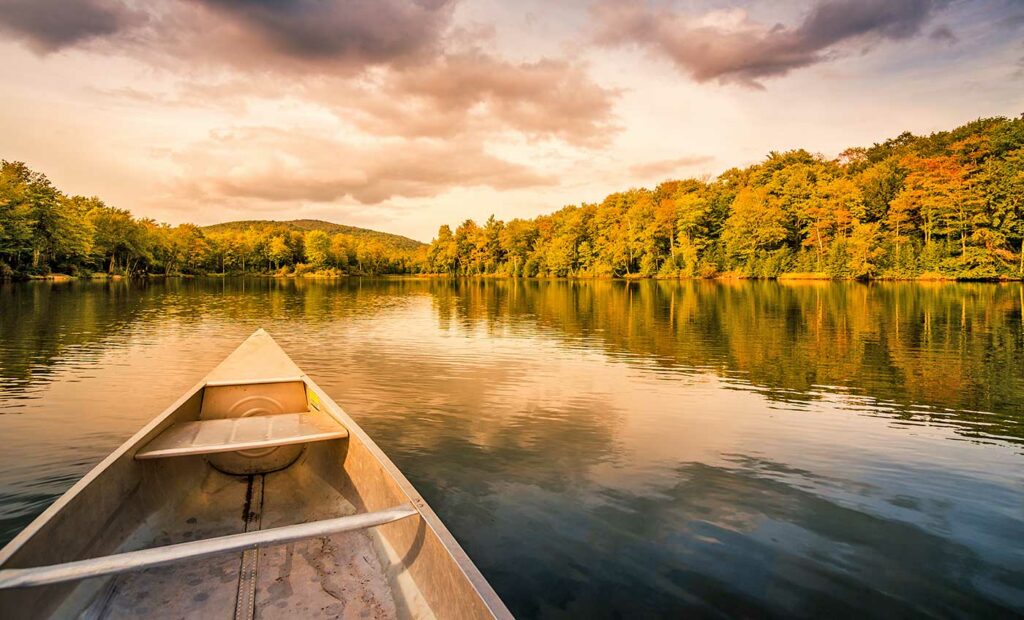 The Best Upstate New York Hotel
Whatever your day has in store for you, there's nothing quite like returning to the comfort and ambiance of our Upstate New York Hotel.  Friends Lake Inn offers the only truly comprehensive Adirondacks experience, with upscale lodging, exquisite dining, and private access to surrounding nature trails. Friends Lake itself is just across the street, too, for even more hours of relaxing in the summer sun.
Unwind with a cocktail at our Birch Bistro, and then join us in our main Adirondacks Dining Room for a farm-to-table meal that features the freshest local ingredients possible.  It's a meal you won't soon forget.
In the evenings, unwind around our fire pit, roasting homemade s'mores, and enjoy the peaceful ambiance os our special retreat, before eventually retiring to the comfortable oasis of your guest room. We really do offer it all, and we'd love to see you this summer.  Book your room at our Upstate New York boutique hotel today!