Lake George is one of the biggest and most popular lakes in the Adirondacks, well known for its scenic beauty and access to nature.  Surrounding the area is a wonderful network of Lake George hiking trails, which offer unprecedented views of the Adirondacks and the lake itself. Though Lake George is popular, it's also very busy. Luckily, all of these great Lake George hiking trails can be accessed easily from our upscale boutique hotel near the quieter and more serene Friends Lake.
Many of the top Lake George hiking trails are just 30 or so minutes from Friends Lake Inn, which means you can enjoy the quiet, upscale ambiance of our hotel while still having access to some of the best hiking trails in the region. There are also plenty of private hiking trails right here at the Inn, not to mention the quiet waters of Friends Lake Inn directly across the street.
Nowhere else in the Adirondacks can you find the same combination of upscale lodging accommodations, exquisite farm-to-table dining, and private access to nature as you can at Friends Lake Inn. It's truly an unparalleled experience in the Adirondacks. Don't just take our word for it, though. Book a room at our exquisite Upstate New York Hotel today!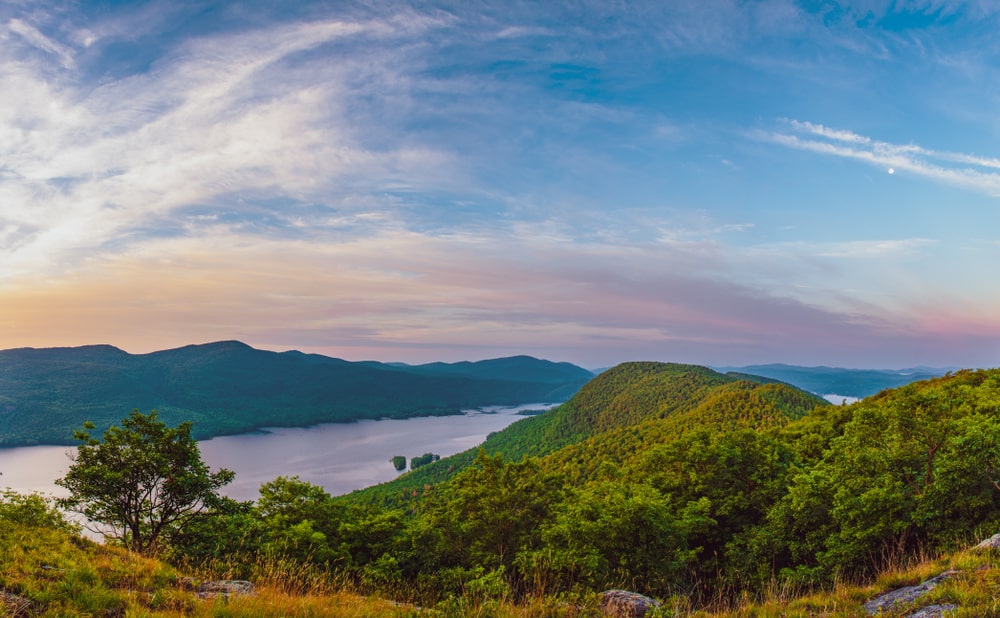 5 Great Lake George Hiking Trails
Though some might see our location as a deterrent to enjoying the best the Lake George area has to offer, we see our quiet and naturally beautiful location as a major reason to choose to stay away from the hubbub of Lake George. After all, an Upstate New York getaway is all about escaping the busy chaos of everyday life in the city and retreating to a natural paradise where you can rest and recharge, right? That really is exactly what you'll find at our hotel.
And when you do feel like venturing out further than our private trails allow, the beauty and busy nature of the Lake George hiking trails aren't too far away!  We've chosen to highlight 5 of the best Lake George hiking trails, sticking only to those on the west side of the lake, as those are the trails closest to us. If you want to experience even more Lake George hiking trails, including those on the eastern side of the lake, read through some suggestions here.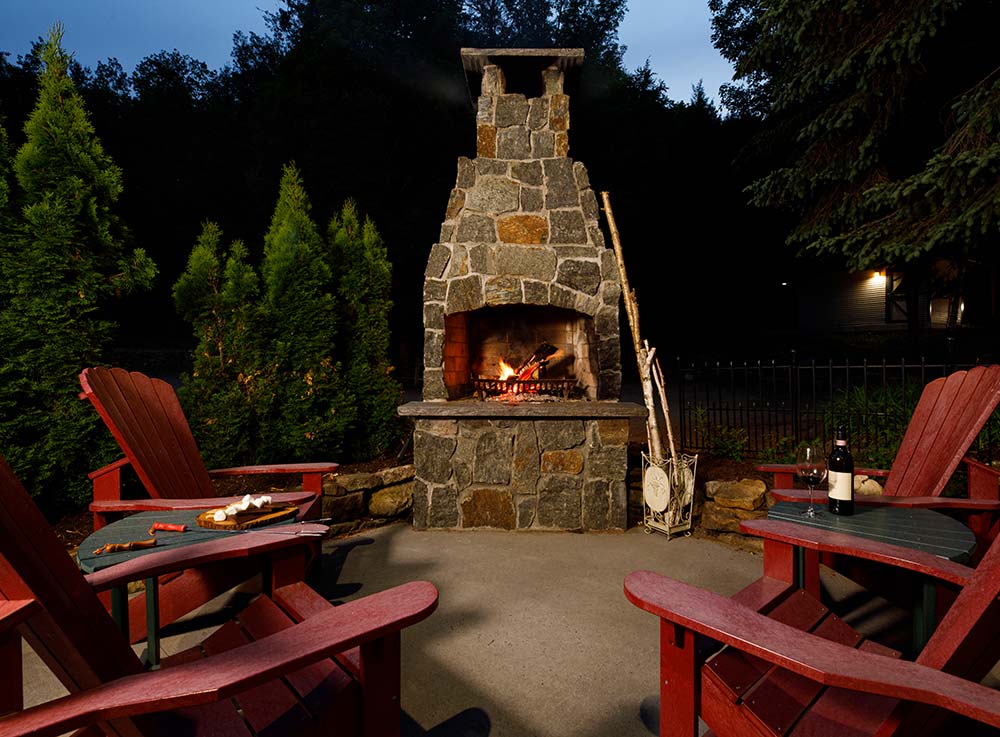 Recharge at our Upstate New York Hotel
Whether you leave your comfortable accommodations to explore any of these Lake George hiking trails or not, we know that a few days spent at our Upstate New York hotel is exactly what you need this summer. We're the only hotel in the Adirondacks that offers unparalleled access to private nature trails, along with comfortable, upscale accommodations and a fine-dining restaurant.  It's truly a destination – and the perfect place to leave your stresses behind.
We're also located nearby to some of the top attractions in the Adirondacks for those who do feel like venturing out for a bit of fun. When you're done, please return to our tranquil property, savor a delicious meal in our dining room, and enjoy roasting some homemade s'mores by our fire. Soak up the quiet tranquility that is Friends Lake Inn this summer.  Book your room at our Upstate New York hotel today!