If you've visited the Adirondacks region in Upstate New York, then you know just how fun a getaway here during the summer can be!  One of our favorite destinations for big adventure and plenty of joy is the Adirondack Adventure Center. From treetop adventures to fun on the water, the Adirondack Adventure Center is an all-encompassing destination for adventurous couples looking to have a bit of fun together.
When the adventure is over, and you're ready to sit back and relax, there's no better place to do it than our upscale hotel in the Adirondacks. After all, we know that a big part of every trip to Upstate New York is the chance to breathe deeply and relax in a way you simply cant' do at home, surrounded by some of the most breathtaking scenery New York has to offer.
Our Upstate New York hotel is only a short 30-minute drive from Adirondack Adventure Center, putting you close to the heart of the action, all the while enjoying the quiet, tranquil environment of our boutique hotel. Our hotel is designed with your every comfort in mind, too. We've thought of everything, so you don't have to. Are you ready to experience the best getaway in Upstate New York?  Book your room at our upscale hotel in the Adirondacks today!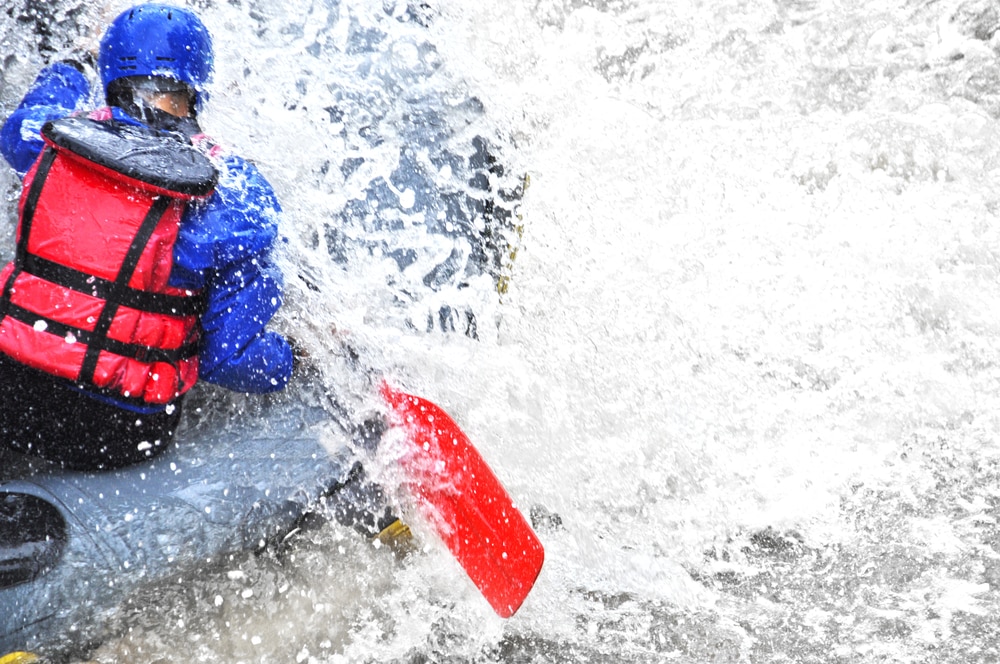 The Adirondack Adventure Center is a "MUST"
One of the most popular things to do at the Adirondack Adventure Center is to go white water rafting, but they offer far more than this. It's also a great place to enjoy a lazy afternoon of river tubing and treetop and zipline adventures in the surrounding forest.
Guided whitewater rafting trips with Adirondack Adventure Center take place on the Sacandaga River, with 3.5 miles of dam-released Class II and III whitewater. It's just the right mix of intense and relaxing and is suitable for everyone five and up.  You can expect the whitewater rafting trip to take 2 hours.
You don't have to go "all-in" with a whitewater rafting adventure to get out on the water and have some fun, though. The Adirondack Adventure Center also provides a laid-back tubing adventure, a fantastic way to spend a hot summer day. Depending on local conditions, they'll take you to a destination that offers calm, clear waters, with depths anywhere from 2 – 4 feet, and turn you loose for a quiet and fun day on the water.
If water sports aren't your thing, you can also spend time exploring the surrounding forest at the Adirondack Adventure Center – they genuinely have something for everyone!  The treetop adventure course and aerial zip lines at Adirondack Adventure Center are a ton of fun, and it's a great way to experience the tree canopy of the Adirondacks up close and personal. They also have a 63 feet freefall experience for the truly adventurous among us.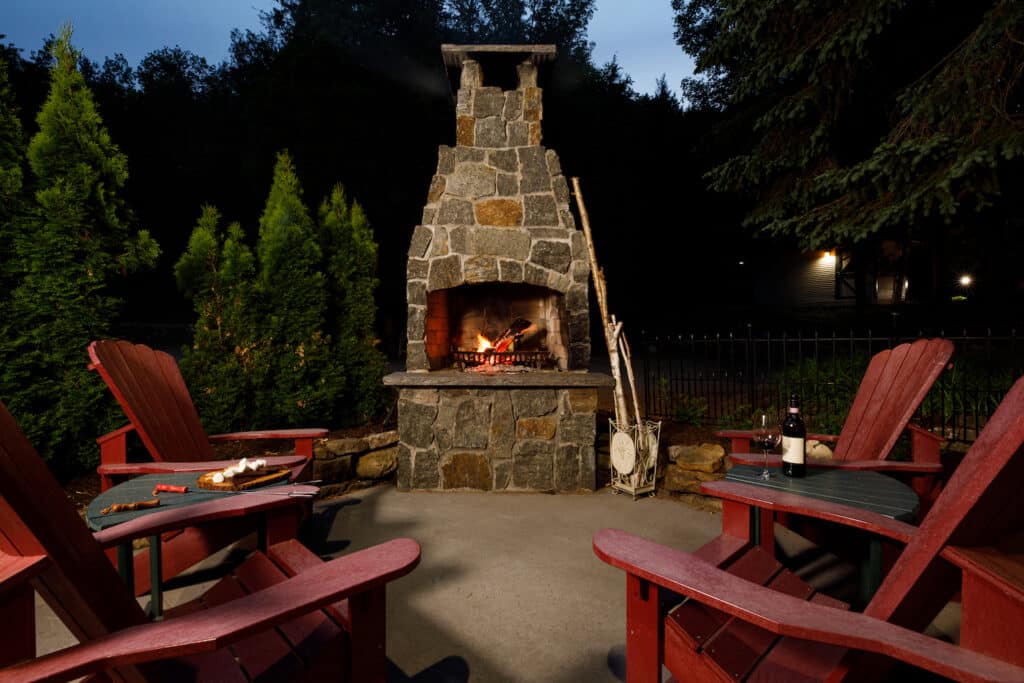 The Upstate New York Retreat You've Been Looking For
There's no doubt that the Adirondack Adventure Center is fun – but we also know that many of our guests come here to do nothing but relax and escape the dogged heat of the city during the summer.  Our upscale hotel in the Adirondacks has long been a special retreat for couples and offers a way to relax that most of us can't do at home.  We won't blame you if you want to do nothing but stay in bed all weekend – with maybe a few nature breaks on the private trails around our hotel!
Our Upstate New York hotel was designed with all kinds of travelers in mind. We have everything you need to enjoy a restful retreat away from home. Breakfast each morning is included in the cost of your stay, and our on-site restaurant is also open for delicious farm-to-table dinners in the evening.  There are private trails, a beautiful property to explore around the hotel for guests who don't want to do much, and exciting destinations like the Adirondack Adventure Center for couples who do.
Whatever you're looking for in your getaway, you'll find it at Friends Lake Inn. Embrace nature this summer, and book a room at our Upstate New York Hotel today!